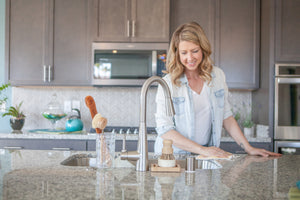 As a husband and wife team, we have grown to notice that we are living in a plastic "throw away" culture that is ruining our planet. We believe in the concept of progress, not perfection, and feel every individual has the ability to make an impact.
By swapping to earth-friendly products, we can help reduce plastic waste and provide a cleaner planet for all.
We stand behind our quality and believe you + your customers will love our products as much as we do.